The Light sample book contains all Packly materials in a simple and effective way.
6 models with CMYK printing and finishing.
3 linear boxes with weights 300, 350 and 400g; the corrugated card and the PE coated cardboard; the embellishment card summarizes the special finishings that can be realized with Packly to make elegant your packaging.

The graphics in the sample kits are created ad-hoc for the Packly collection.
On the back of each box there is the product data sheet, with the description, the dieline and the QR code of the model with dimensions on our site to create the exact same box with your custom design.
Buy now
View all

White SBS 300
300 gsm | 0.345 mm

White SBS 350
350 gsm | 0.415 mm

White SBS 400
400 gsm | 0.485 mm

CORRUGATED
CARD
E-flute + White Top
~1,7 mm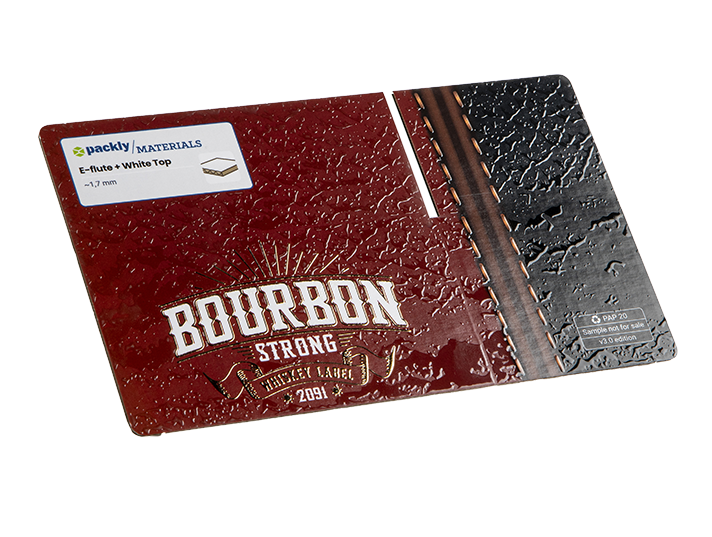 PE COATED
CARD
PE coated white SBS 395
380 + PE15 gsm | 0.498 mm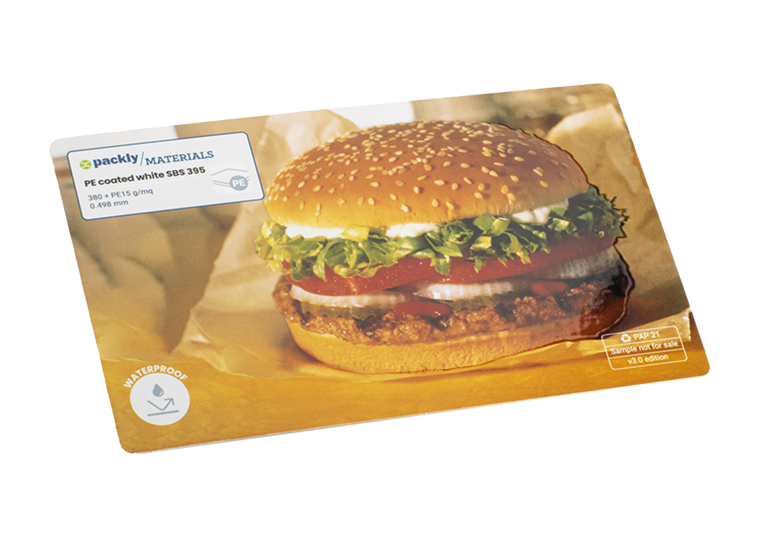 Trusted by 100.000+ users
Trusted by 100.000+ users
Packly Pringraf s.r.l. - Via Amerigo Vespucci, 14 - 86020 Campochiaro, Italy - VAT ID: IT-00867080707